Some Doctors have a pep in their step, ours have SPRINGS
Some Doctors have a pep in their step, ours have SPRINGS
Some Doctors have a pep in their step, ours have SPRINGS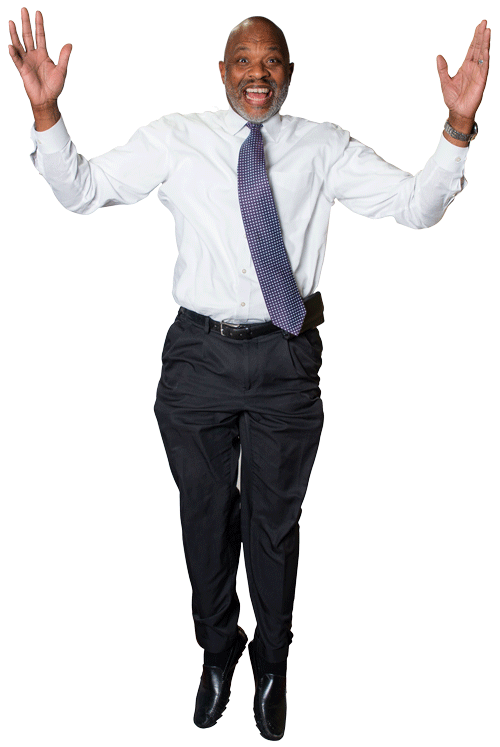 Dr. Eliot Thompson
Eliot Lloyd Thompson, M.D. was born in Nashville, TN. However, he has called Louisville home since the age of two. He received a BA in Biology from the University of Louisville, where he was on the Deans List, a member of the Golden Key Honor Society and the recipient of the Mr. Black Diamond Choir Award. He earned his Medical Degree from the University of Louisville where he was a Robert Wood Johnson Scholar. He held offices in the Student National Medical Association, and was active in the American Medical Student Association during medical school. His Internship and Residency in pediatrics were completed at the University of Louisville School of Medicine through Kosair Children's Hospital. During his residency Dr. Thompson worked in the Neonatal Intensive Care Units at Kosair Children's Hospital and University Hospital. He was one of three residents in his year chosen to participate in the Pediatric Intensive Care Unit Transfer Program.
Although he chose to practice general Pediatrics, he maintains a relationship with the University of Louisville Department of Pediatrics where he is a Clinical Instructor. Part of his duties involves hands on teaching of Residents and medical students during their Pediatrics rotations. The two things he likes most about practicing Pediatrics is "teaching young doctors and watching the children grow up in my practice." He is Board Certified in Pediatrics and is a Fellow in good standing with the American Academy of Pediatrics.
Dr. Thompson is married to Dana Jackson and has twin boys, Nigel and Nuri, who have graduated from the University of Louisville as well as Jaylen, who is currently in high school.  He is very proud of these fine young men and they are a constant source of challenge and amusement.
When not spending time with them, "Dr. T" enjoys playing golf. He also is a freelance musician. He has one album to his credit, "God is Still Moving" by Keith Hunter and several demo recordings. He played with the University of Louisville Black Diamond Gospel Choir for 8 years, and several other local choirs and jazz bands. He and Dr. Wooldridge were in a band called Rockdox until it's disbandment in 2000. Over the  past 30 years he has played with 24/7, Counter Point, Perfect pieces, Maestro J and The Unlimited Show Band for weddings and other special events. In fact, he has opened for Al Green, the Temptations, the Emotions, BAR KAYS and Parliment, just to name a few. He also is frequently seen at Third Central United Christian Church (3406 Algonquin Parkway) sharing his talent and love of music. In Dec. of 2004 and Dec. of 2005 Dr. T toured with the Voices of Gospel in Switzerland.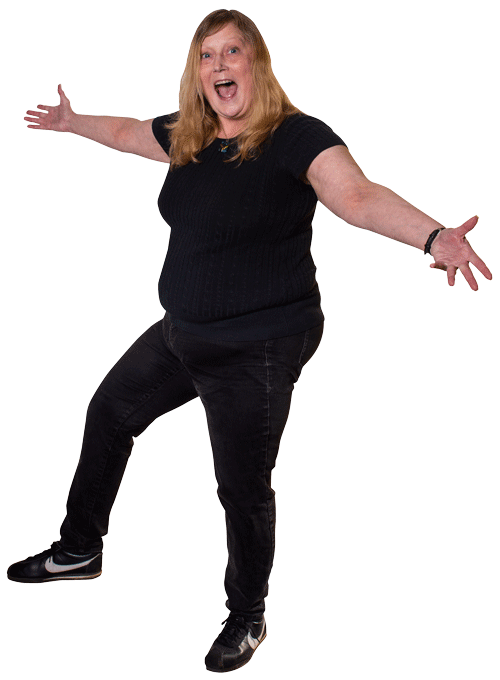 Dr. Joni Wooldridge
Joni L. Wooldridge, M.D. is a native of Louisville. She doesn't remember actually deciding to be a doctor, but after reading "M*A*S*H" in the seventh grade, the rest is history. Following graduation from Pleasure Ridge Park High School, she completed her undergraduate and medical degrees at the University of Louisville.
Dr. Joni was first affiliated with this practice when she did a rotation with Dr.'s Stoutt, Wright, and Howard as a junior medical student in 1984. She thought Dr. Stoutt was just kidding when he told her that she would be his associate one day, but apparently not, because following her graduation from her pediatric residency in 1988, he hired her.
Many of you know that she and Dr. Thompson played together in a rock band, formerly known as rockdox. Dr. Joni sang, played keyboard and rhythm guitar, and could shake a mean tambourine! Other interests include travel and needlework, and she is an avid book reader.
Her special medical interests in medicine are allergies and asthma. She was board certified in pediatrics in 1989, and recertified in 1996. She is also a member of the American Academy of Pediatrics, a Diplomate of the American Board of Pediatrics, the Kentucky Pediatric Society, and Phi Chi Medical Fraternity.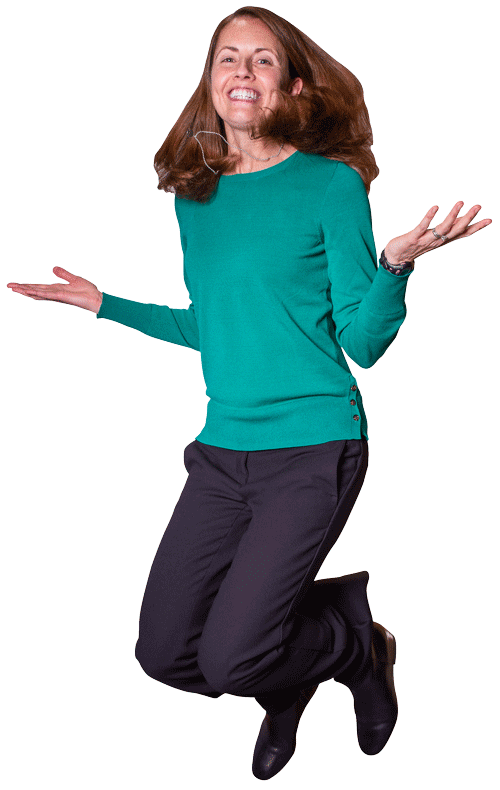 Dr. Laura Kellie
Laura C. Kellie M.D. is a native of Paducah, KY where her father practiced pediatrics for many years.  In fact medicine is so strong in her family that her mother was an OB/GYN, her husband is a physician and her brother is a cardiothoracic surgeon.
Dr. Kellie graduated from Paducah Tilghman High School where she played the clarinet in the marching band. Her first true exposure to medicine was when she worked in the lab of her father's practice.  She graduated from Georgetown College where she was in the Phi Mu Sorority.
During her three year residency at the University of Louisville School of Medicine Department of Pediatrics she married fellow physician Scott Kellie with whom she enjoys running, riding bikes, hiking, fishing and reading. She has two amazing daughters that keep her on her toes at home as well as help her balance the art and science of medicine with the practicality of raising children.
She is also Board Certified in Pediatrics and enjoys working with residents and students. Dr. Kellie is enjoying the strong relationships and bonds that she is forming with the patients and families here.